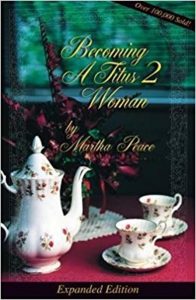 Our Women's Bible Study is a chance for ladies of all ages to fellowship and grow in the Word of God.
We meet every 2nd and 4th Tuesday at SNCCC at 7:00 PM at the church. A smaller group meets the 2nd & 4th Wednesdays at 10 am. (DATE CHANGE: For November only, the small group will be meeting on the 29th instead of the 22nd)
We will be studying Becoming a Titus 2 Woman by Martha Peace (Expanded Edition). If you are having trouble locating the book, contact the church office.