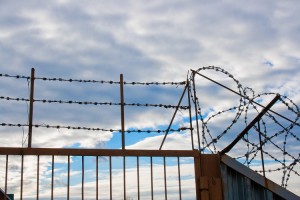 We believe the path to transformation for anyone is the power, truth, and knowledge of Jesus Christ.  In addition to our support of other local ministries for the poor and incarcerated, this scholarship program seeks to build on spiritual transformation in prison by using education to restore prisoners to the community and church as positive contributing members, bearing witness that no life is beyond the reach of God's power.
If you would like to participate or support this ministry, or would like more information please call (757-545-0383) or email: prisonministry@snccc.net.
---
HOW TO APPLY
SNCCC is looking for persons who demonstrate in their scholarship application and correspondence a genuine desire to serve the Lord and be restored to their community as positive, contributing members.
You should apply by April 15 or October 15 for the following semester.  First-time applicants should initially only apply for one or two courses.  After completing these courses with at least a 3.0 GPA (waiver only by Deacon Board), the Scholarship Committee will consider future funding requests based on need and availability of funds.
The two main forms you will need are:
---
HOW TO GIVE
This scholarship will be funded entirely by donations made to SNCCC specified for this purpose.  Contributions should be directed to South Norfolk Congregational Christian Church (SNCCC), with the Prison Ministry Scholarship Fund clearly noted.
Donors may express a preference but, in every case, via its Scholarship Committee and Deacon Board, SNCCC will retain full control of the donated funds, and discretion as to their use, so as to insure that they will be used to carry out the established functions and purposes of this scholarship in particular, and Church in general. This will allow the Church to maintain its fiduciary and legal responsibilities and ensure the donations remain tax deductible for the contributor.
Donations should be made out to SNCCC (Prison Ministry Scholarship) and sent to:
South Norfolk Congregational Christian Church
1030 Jackson Avenue
Chesapeake, Virginia 23324
---
For further information, contact SNCCC at 757-545-0383 and/or email: prisonministry@snccc.net
---
---
RECIDIVISM is "habitual relapse into crime."  One recent study showed that over two-thirds of released prisoners were re-arrested within 3 years.  Consistently, post-secondary education has been shown to be one of the most successful & cost-effective method of preventing crime.
---
Another study showed that "simply attending school behind bars reduces the likelihood of re-incarceration by 29%."  Others have shown recidivism rates drop: under 15% for an associates degree; under 10% for a bachelors degree; to 0% for a masters degree!
---
Web Resources: 
---
Further Reading:
"Education as Crime Prevention: The Case for Reinstating Pell Grant Eligibility for the Incarcerated" by Daniel Karpowitz and Max Kenner
U.S. Department of Education, "The Three State Recidivism Study". Steurer, Smith and Tracy, 1997.
Bard Prison Initiative, Bard College, P.O. Box 5000, Annandale-on-Hudson, NY 12504-5000 (http://www.bard.edu/bpi/pdfs/crime_report.pdf)
"Review of Various Outcome Studies Relating Prison Education to Reduced Recidivism," Tracy et al., Windham School System, State of Texas, 1994.