We support these groups because of the wonderful work they do for Christ and the entire Hampton Roads community.  Take the time to contact them.  Its a great an opportunity to give your time and service.
---
---

AWANA – A nondenominational ministry that assists churches in reaching children and teenagers with the gospel of Jesus Christ and training them to serve Him. They supply programs, materials and training for more than 12,000 churches in over 110 countries.
---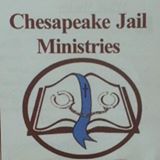 Chesapeake Jail Ministries – This organization brings restoration to those incarcerated by seeing souls saved and lives transformed by the Gospel.  To find out more, call 757-382-8399 or write: CHESAPEAKE JAIL MINISTRY, PO BOX 15075, Chesapeake, VA 23328-5075.
---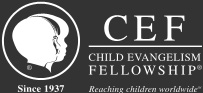 Child Evangelism Fellowship – Founded in 1937, Child Evangelism Fellowship®, also known as CEF®, is a Bible-centered, worldwide organization composed of born-again believers whose purpose is to evangelize boys and girls with the Gospel of the Lord Jesus Christ and to establish (disciple) them in the local church for Christian living. CEF has over 1,200 missionaries overseas.
---

Cornerstone Christian School – A non-denominational private Christian school founded in 1972, located in Chesapeake in the Indian River area (1212 Willow Avenue).
---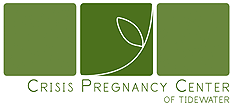 Crisis Pregnancy Center – The Crisis Pregnancy Center of Tidewater (CPC) is a Christ-centered organization whose mission is to reach out to those women and families involved in crisis-related pregnancies offering them real help for the present, hope for the future, and healing for their past.
---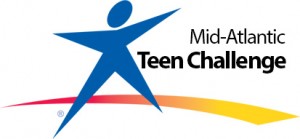 Teen Challenge  – The story of how Teen Challenge started is told in the book "The Cross and the Switchblade."  Their mission is to provide youth, adults and families with an effective and comprehensive Christian faith-based solution to life-controlling drug and alcohol problems in order to become productive members of society. By  applying biblical principles, Teen Challenge endeavors to help people become mentally sound, emotionally balanced, socially adjusted, physically well, and spiritually alive.  For Hampton Roads, you can contact Mid-Atlantic Teen Challenge, Inc. in Newport News at (757) 244-3733.
---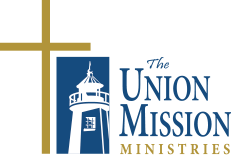 Union Mission Ministries – For over a century, the Union Mission has served as a beacon of light to needy people.  The Union Mission was founded in 1892 by a group of Methodist businessmen.  From its beginnings as a small shelter in downtown Norfolk, Virginia, to its present status as the capstone of eight different vital ministries in Norfolk and Virginia Beach, the Mission has remained true to its original purpose:
To aid the poor and needy;
To reform the erring;
To help those that are out of the way;
To feed the hungry;
To shelter the homeless;
To preach the gospel; and
To rescue the perishing.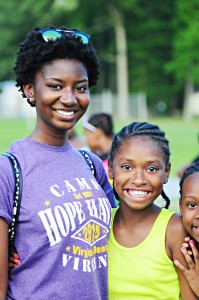 Camp Hope Haven is a community outreach of The Union Mission Ministries and is located at 3000 North Landing Road in Virginia Beach.Camp Hope Haven has opened its arms to inner-city children of the Hampton Roads community since 1960. In a safe and wholesome country setting away from the city, boys and girls are given a chance to discover a world of hope. Camp Hope Haven provides an opportunity for fun and growth all at no cost to the child.
---

Wears Valley Ranch – Wears Valley Ranch is a Christian children's home and school that provides the Gospel of Jesus through solid Bible teaching, an individualized education and the love of carefully chosen house parents to deserving young people from crisis family situations.
---
---