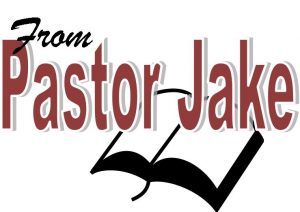 "The world will know you are my disciples by the love you have for one another." John 13:35
In September, our church will host an annual fall picnic at Lakeside Park in South Norfolk, and some people have been wondering what kind of event it will be? Is it supposed to be an outreach event, open to the public? Or is it supposed to be an exclusive or semi-exclusive event where we get together as a church family and enjoy each other's company and fellowship. The short answer is both. Private events have their place, but it seems to run contrary to the Bible's commands for hospitality and entertaining strangers. To make something like the picnic exclusive to members only sends the wrong message to our community.
In the past, we have attempted to advertise the fall picnic as open to the public, but what we have found is that many welcome themselves to the food, but remain unengaged from our church. The picnic is treated as any other public event that provides food for any who come. While I know the good people of our church are happy to provide food for people, it doesn't seem to be the best use of the time and energy spent on putting things together, and although it may raise awareness of our church, it does little to see the gospel advance in our community.
So what can we do about the picnic? Jesus said the world will know you are my disciples by the love you have for one another. That means we not only want to show genuine love towards one another, we want the world to see the love we have for one another, and not just observe it as a "member of the public" who happened to wander into our picnic, but as an invited guest to a family event.
This year, the picnic will be a family event, but one that we want other people in the community to attend and enjoy. What we're proposing to accomplish this is rather than advertising it as open to the public, we would like you to make a point to personally invite your friends, neighbors, and anyone else you may meet to come enjoy the picnic. Once you have invited them, greet them when they come, and introduce them to other members of our church. This way they will not just be a stranger, but a friend.
In the past, we have advertised the picnic in our soup kitchen, but rather than do that, I'd like to encourage you to attend the soup kitchen, get to know some of the people there, and personally invite them to the picnic. They will be your guest, and you will have the opportunity to show them our church (the people) personally.
As with any picnic, we're sure to have some people wander up. If you notice people coming that may not have been invited, determine to "invite" them right then and there, and introduce them to our church. Overall, please pray that this year's picnic will not only be a family event we can all enjoy together, but a time where we can get to know our friends and neighbors, and introduce them to the gospel of Jesus Christ.