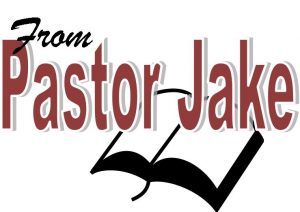 Grace and Mercy for All
I have met many decent people in churches who seem selfless and sincere. They are always willing to help and seem to be available whenever you need them. They are responsible, hard-working, kind, conscientious, and willing to jump in and serve where needed without being asked. I have watched some Christians from afar and marveled at their devotion to service. Many of these people are well respected and considered to be pillars of their respective churches. Naturally, those who see them aspire to be like them, but often because of what they see them do, and not because of who they are.
The people who are close to them, like their spouses and children, would tell a far different story about these people than those who admire their service within the church community. At home, they're often harsh with their children, and can be overbearing and controlling spouses. Many assume love and harmony would rule their homes because of their testimony of service at the church, but this isn't always the case. In short, the person they are at church is not who they are at home or in the workplace, and even though the church benefits from their service in practical ways, their hypocrisy can create deep scars in the souls of their spouses and children, and also provides ample opportunities for the world to mock Christianty. Paul spoke of people like this when he said, "They claim to know God, but by their deeds deny him."
I don't write this because I want us to try and keep an eye out for those "hypocrites." I am writing this so we can search our own hearts, and be cautious about placing people on too high a pedestal. We also must never forget our own need for God's mercy and grace through Christ. Every one of us is broken. That is why God sent Jesus Christ to die for us. We don't need to have a pity party for ourselves, but we do need to recognize that at the heart of every healthy church is an understanding of the devastating effects of sin, and what God has done through Christ to deliver us from the penalty and power of it.
When church members forget this, they often try to create a persona that lets people assume they are spiritually mature. What they end up doing is creating an impossible standard, and they miss out on the mercy God has for those who confess. Proverbs 28:13 says "Whoever conceals his transgressions will not prosper, but he who confesses and forsakes them will obtain mercy."
The pillars of any faithful church should be growing in holiness. They should be steady and consistent, but they should also be broken over their sin, honest about their faults, and rejoice in God's mercy as they strive every day by God's grace to not only serve their churches, but love their wives and children, and love the world around them (Col 3:18-4:2). This standard appears to set us up for failure, but in reality, it humbles us, and remind us every day of our need for God's grace and mercy through Christ, which He abundantly supplies (Heb 4:16; Is 55:6-7), and miraculously, we are changed.
True service to Christ is not in church attendance, service, or activity. It is the pursuit of holiness in our daily lives. That is, to be changed into the image of our Savior as we fix our eyes on Him (Heb 12:1-2).
Let us fix our eyes on Him, and not to try and pretend we aren't broken and cover up our faults, but be honest about our short-comings and weaknesses and bring them to the throne of grace. His promise is that we will find grace to help in time of need (Heb 4:14-16).